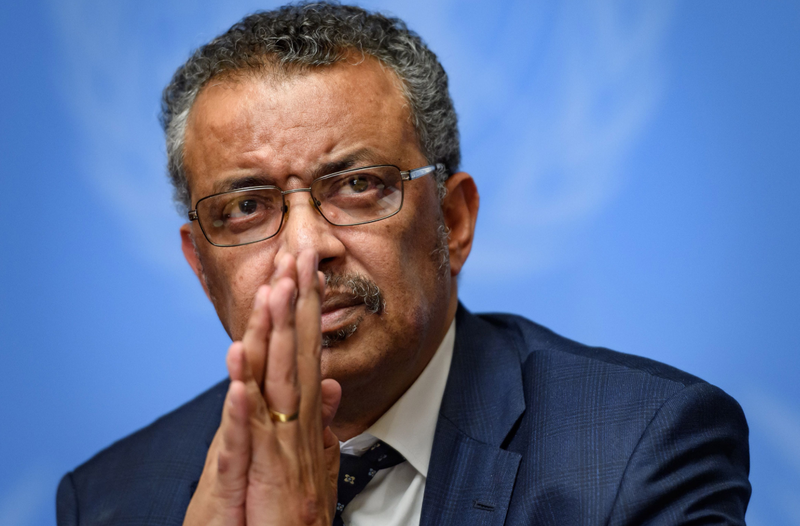 By Tyler Durden
Summary:
Italy reports 7th death, 200+ confirmed cases
WHO says outbreak not yet a 'pandemic'
First cases reported in Oman, Bahrain
WHO kowtows to China in statement
Wuhan issues order to loosen lockdown, then U-turns
NHC says outbreak is fading, though situation remains "grim"
China approves crackdown on wildlife trade after WHO says virus likely came from bats
Iranian lawmaker says more than 50 deaths in Qom; officials say 12
Hong Kong bars South Koreans
more cases reported in SK
Update (1115ET): Shortly before it voted to postpone its annual national congress, the Standing Committee of the National People's Congress in China passed legislation approving a crackdown on the illegal wildlife trade on Monday.
Though SJWs have insisted that criticizing Chinese practices like eating 'bat soup' is 'racist', WHO scientists warned Monday morning that initial research suggests that the virus was transmitted to the first human cases via consumption of a bat, or possibly a pangolin that had been exposed to the virus via a bat,
WaPo
reports.
We published an explainer about how the wildlife trade, which has been illegal on paper for years, managed to flourish in the Chinese countryside as a king of grey market
due to its immense profitability.
Now, it appears local farmers will be forced to return to growing crops, a far less lucrative trade than hawking bats and snakes, apparently.
* * *
Update (1015ET): As the White House prepares to request an emergency spending package from Congress as soon as this week - a package that could seek close to $1 billion, as we've previously noted - WHO's Dr. Tedros said during the organization's Monday morning press briefing that the outbreak isn't yet a true "pandemic" because the world hasn't seen "large-scale deaths".
That's right: On the same morning that the Chinese government is marching people back to work, warning them that if they get infected, they're on their own, as if the entire country was one giant concentration camp, the WHO - which has repeatedly run interference for the regime - is insisting that the outbreak isn't really that bad.
The cases in Italy and South Korea are definitely concerning he said, but are we seeing an uncontrolled outbreak? No.
An Iranian lawmaker just blew the whistle on some 50 deaths in Iran, and now suddenly cases are popping up all over the Middle East and Europe, and the situation isn't really that bad.
But Tedros says we're not witnessing "uncontained global spread" and that "using the word pandemic does not fit the facts. We must focus on containment while preparing for a potential pandemic."
All nations battling the outbreak should prioritize three areas, Dr. Tedros added. These include: the safety of hospital workers, communities most at risk like the elderly, and others with co-occurring health conditions.
"This is a shared threat," Tedros said. "We can only face it together, and we can only overcome it together."
This comes nearly one month after the WHO declared the outbreak a global public-health emergency.
And this is what the curve looks like for cases outside China:
Confirmed cases in Italy:
Confirmed cases in South Korea:
Nothing to see here, gentlemen. Please, focus on the excellent dip-buying opportunity in front of you.
Finally, repeating some of his florid praise from the early days of the outbreak, Tedros said "other countries need to learn from China's response". Which we presume means that medieval lockdown is the way to go - but if you can tweak one thing, maybe try to get on top of the situation a little sooner.
Meanwhile, as
Stars & Stripes
reported earlier, US soldiers in South Korea are doing everything in their power to prevent an outbreak on an American base - a huge risk for US national security officials and the Pentagon - after the widow of a retired soldier who recently visited stores on a base in the southeastern part of South Korea.
* * *
Update (1000ET): Following this morning's WHO circle-jerk, where the team of foreign doctors and experts refused to challenge Beijing's narrative despite widespread skepticism and criticism of the government's early decision to censor information about the outbreak, the Global Times editor-in-chief has just declared that the "risk of the virus spreading widely in China" has passed.
Sound believable?
* * *
Update (0925ET): ANSA reports a 7th death in Italy as the situation looks increasingly grim.
Here's the latest chart:
* * *
Update (0910ET): The coronavirus is already forcing Iranians to tweak certain practices, including their daily greetings.
Meanwhile, the first indications that the virus has already spread from Iran to some of its regional neighbors have already emerged: Oman has reported the first two confirmed coronavirus cases. The two cases are individuals who recently visited Iran.
This follows Bahrain reporting its first case overnight.
* * *
Update (0835ET): As the WHO team wrapped up its Monday press conference with what was essentially tantamount to a global confidence-building exercise in China's response, a senior official from China's National Health Commission said the coronavirus risk from Wuhan had gone 'way down.'
Of course, if that's true, then why did officials cancel a planned easing of the lockdown?
The official added that China has managed to stop the 'rapid rise' of infections in Wuhan, though they haven't stopped the epidemic yet, and that the situation remains "grim and complex" - as President Xi said over the weekend.
Meanwhile, over in Italy, ANSA reports that a sixth person has died.
Even more alarming for futbal fans across the country: Four Serie A matches were postponed on Sunday, while others on Saturday went ahead.
* * *
When American traders logged off on Friday, they might have noticed a few suspicious headlines out of Italy reporting a sudden spike in cases. But anybody who spent the weekend away from their desks and Twitter might be surprised to find that the Europe's third-largest economy is now host to a genuine crisis.
As we reported over the weekend, more than a dozen towns in Lombardy - the hardest hit region with 167 confirmed cases and 4 deaths - are on complete lockdown. According to the latest update, there are now 219 confirmed cases in Italy, as well as five deaths.
Angelo Borrelli, head of the country's civil protection agency, said Monday during a press briefing that another 91 people are currently in isolation inside their homes.
Following
the weekend spike,
Italy's neighbors are getting nervous. Austria is exploring border controls, though Germany said Monday that it's not currently considering closing its borders with Italy, an obvious attempt by the de facto leader of the EU to try and quell a continent-wide panic.
Elsewhere, more countries are tightening restrictions on South Koera. Hong Kong on Monday declared that it would stop non-residents from South Korea from entering Hong Kong.
This has sparked a bemused response from Hong Kongers on twitter:
A recent poll showed that a majority of the people in Hong Kong don't trust the data provided by the Chinese government or the WHO.
Source: zerohedge.com