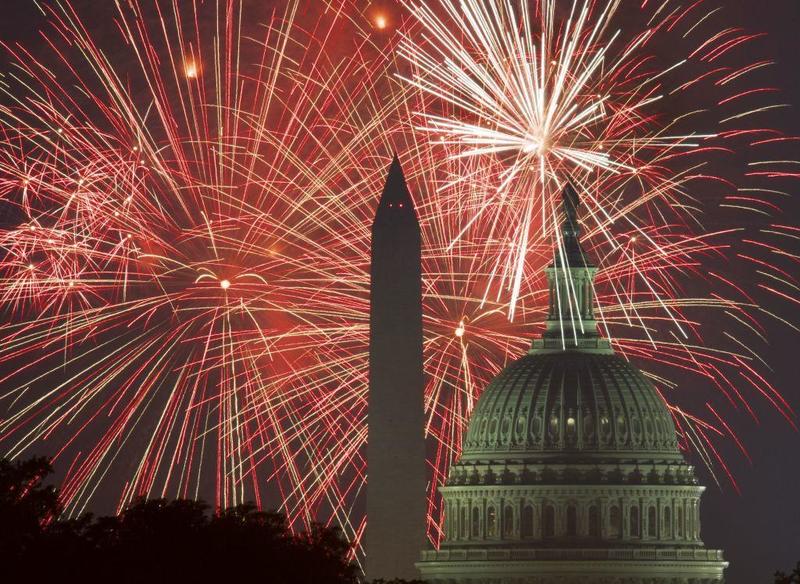 President Trump reportedly wants to double the fireworks display in Washington, D.C., on July Fourth. Next year, firework displays across America could be in jeopardy if a full-blown trade war takes effect.
Fireworks industry members, whose supply chains extend into China, are concerned that the next round of tariffs would collapse their bottom line.
The 25% tariffs that President Trump had threatened would mainly damage small to medium-sized family-owned businesses, as well as make firework displays for small towns so expensive that some may have to cancel,
reported MarketWatch
.
"We're concerned the heartland of America will be most affected in terms of their skies being dark on Independence Day," Julie Heckman, executive director of the American Pyrotechnics Association, told MarketWatch.
Heckman said this year's upcoming July Fourth would not be affected because of all of the fireworks have already been shipped from China. But if President Trump, the tariff man, continues down the road of economic war and slaps 25% tariffs on the remaining $300 billion, the industry could start feeling the financial pressures by Labor Day and unquestionably by New Year's Eve.
Consumer and professional fireworks have been spared from the 25% tariff on $200 billion in Chinese imports, but President Trump's latest threat of another 25% on $300 billion would include fireworks.
About 99% of consumer fireworks come from China, and 75% of professional-grade fireworks come from the country, Heckman said. America's fireworks industry imported 270 million pounds of fireworks from China last year and generated $1.3 billion in annual revenue, she noted.
Vince Bellino, general manager of Bellino Fireworks based in Papillion, Nebaraska., said the tariffs would crush his business.
"For us, there's no way we can increase the cost 25%. It's not feasible, we couldn't do it," he said. At most, his company would pass on "maybe" a 5% or 6% price increase to its customers, he said.
President Trump's trade disputes come at a time when the American fireworks industry has increased revenues every year for the last two decades, the American Pyrotechnics Association said.
Bruce Zoldan, chief executive officer of Phantom Fireworks in Youngstown, Ohio, recently told President Trump in a private meeting that the trade war is bad news for his business.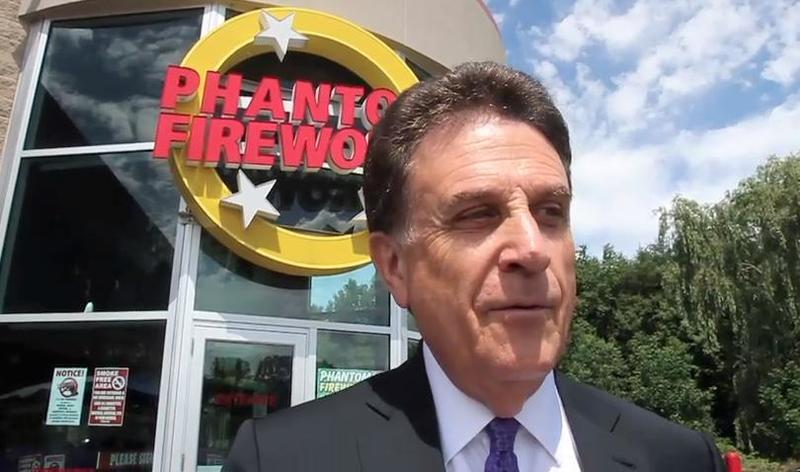 Moving an entire supply chain out of China isn't a realistic option, Zoldan said. If the next round of tariffs goes into effect, the industry could see bankruptcies of smaller companies, mass layoffs, and consolidation, Zoldan said.
Spielbauer Fireworks Co. Inc. in Green Bay, Wisconsin, provides small towns across the state with fireworks displays, President Patrick Spielbauer said in his public comment posted online.
"These small municipalities are already budget-strapped and struggle year after year for funding to put on their community Fourth of July displays," Spielbauer wrote. "In most cases, a 25% hike in price will force many communities to consider not celebrating with fireworks at all."
This is just more evidence of the unintended consequences of President Trump's economic war against China.
Source: zerohedge.com